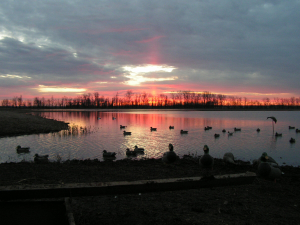 The general waterfowl season is underway in various northern states and hunters are reporting a great start to the season despite warm temperatures.  As a cold front moves south this week from Canada, temperatures will begin to feel more autumn-like in the north and waterfowl activity is expected to increase as the front passes.
Hello folks, and, as always, welcome to Waterfowler.com.
The autumn season has arrived and along with it a host of options for the avid outdoorsman.  While ducks and geese are the center of the universe for the hardcore waterfowl hunter, statistically speaking, over 85% of duck and goose hunters participate in other outdoor activities.
From deer and big game hunting to upland hunting and fall fishing, the autumn season is a celebration of renewable resources and grand sporting traditions. Continue reading